Forget the lockdown. Let's talk about traveling! 
Vanessa Chiasson, who writes the Turnipseed Travel blog chats with me about her traveling experiences and memories across the world and in her own backyard, Ottawa.  At Escape, I meet lots of travel writers and bloggers who choose to take a bike tour with us in Ottawa. So, I was thrilled to have an intimate conversation with a fellow travel lover and writer who lives in Ottawa.  This chat is a mix of Vanessa's traveling reminiscence and planning to explore her backyard in 2021!
In one of our earlier conversations you mentioned, "I've enjoyed wonderful bike tours all around the world but never even thought of it in an Ottawa context." I am curious about why. For example, I am curious to know if it is because people don't think of Canada as a place to bike and see bike tours as a European thing? Or if it is because Ottawa has been popular with some dominant attractions (e.g., Parliament building, Museums) that there has been little room for other activities?
I have a bad travel habit. Things that I LOVE to do in other countries are things I rarely manage to do at home. I can walk for hours in Perth, Australia to go see galleries and museums. I can spend all day on a food tour in Athens. And I can blissfully explore cities like Paris by bike.
But when it comes to exploring my own city, I am a chronic "I'll get to it soon'er". Yet I never do. I need to start taking my own advice because I've never had a bad bike tour when I travel. In fact, they're now one of my favourite things to do when I travel. It's such a fun and time effective way to see both classic and unexpected sites.
How do you decide where to go next? How do you pick your destinations?
Sometimes the destinations pick me. Some of my most memorable trips have been the results of conferences and I took the opportunity to spend some extra time on the ground.
For instance, in 2019 I had the opportunity to attend a conference in Billings, Montana. In all honesty, Montana was never really on my radar before. I happily discovered a beautiful destination! I was also able to travel from Montana to Wyoming to visit Yellowstone National Park – all thanks to a conference.
I've also worked hard to book flights which have built-in layovers on route. While a lot of people hate these kinds of trips, I've come to embrace them. I've had layovers of 12 to 24 hours in Stockholm, Dublin, Singapore, Bangkok, San Francisco, New York, St. John's, Istanbul, Johannesburg, Milan, and Paris.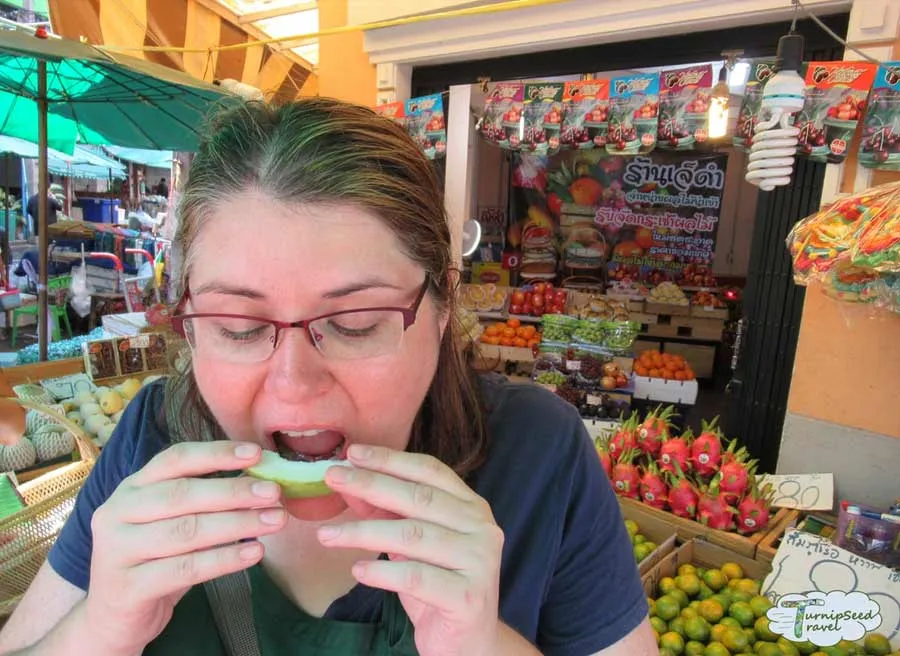 While I would normally never suggest you try to "do" a city in just a few hours, it is remarkable how much you can experience in a short amount of time. On my last layover in Bangkok, I attended a cooking class in the middle of the flower market. It was one of the most memorable meals and experiences I've ever had!
How do you decide what activities to do in a destination?
When I first started to travel, back when I was a student, I was on an extremely tight budget. I gave myself a $35 daily budget in Europe! Back then, the Let's Go brand of guidebooks was still publishing and I chose my destinations based on their coveted "thumbs up" designated for the best hostels.
This meant I always had very cheap accommodations with a good selection of services and amenities. From there, I would do anything and everything that was free in that particular city or town. Museums, galleries, houses of worship, public parks and markets, bookstores, and street festivals were always on my list. Thankfully, my meager budget has grown a bit since then! However, I am still attracted to the free and the frugal.
When I do splurge on something, my goal is to get great value. I love cooking classes – that fantastic experience in Bangkok is just one of many I've enjoyed around the world. A lot of cooking classes have the option of doing a market tour which is led by the chef.
At first, I used to think this wasn't so exciting. I mean, it's not that hard to wander around a market. But it's such a great way to meet locals and have someone break the ice if you're a bit shy with language barriers. And, of course, there's always yummy things to eat at the end of the day!
I also look at what I can do in a destination that I cannot experience anywhere else in the world. In Livingston, Zambia, I did a day-safari drive that included a ranger-led walk to see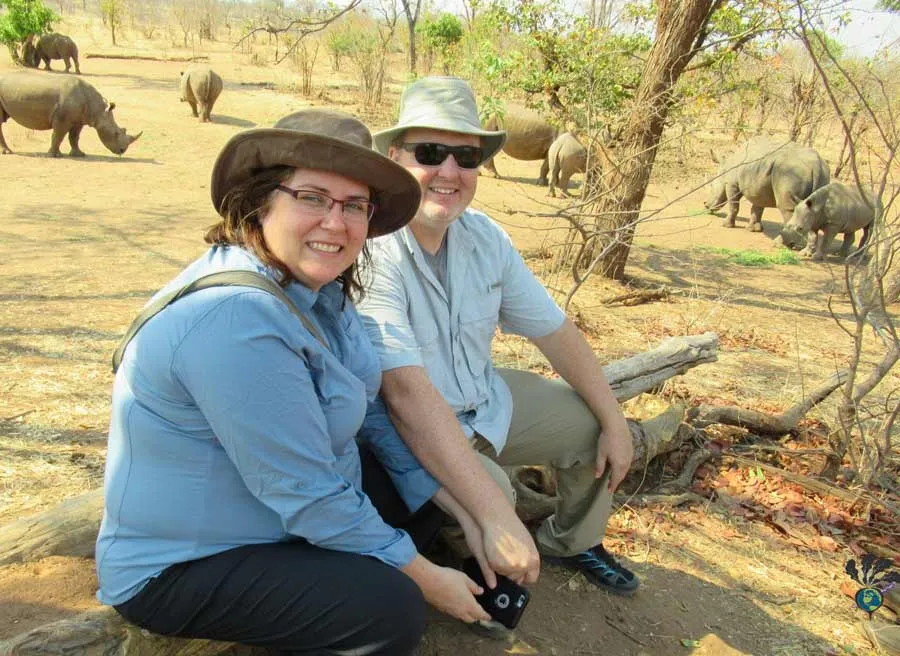 from a safe distance.
In Bagan, Myanmar, I did a hot air balloon at dawn over the ancient temples and pagodas – the largest concentration of religious buildings on earth. There are just some things you have to find the time and money to enjoy.
What are the most important things for moms when they travel with their kids?
I have a unique approach to this, as I'm child-free. I think it's important to remember that there are no impossibilities when you travel with kids. Who says that kids won't enjoy a performance at the Hungarian Opera House or that they won't be in their element during a tour of Alcatraz Island?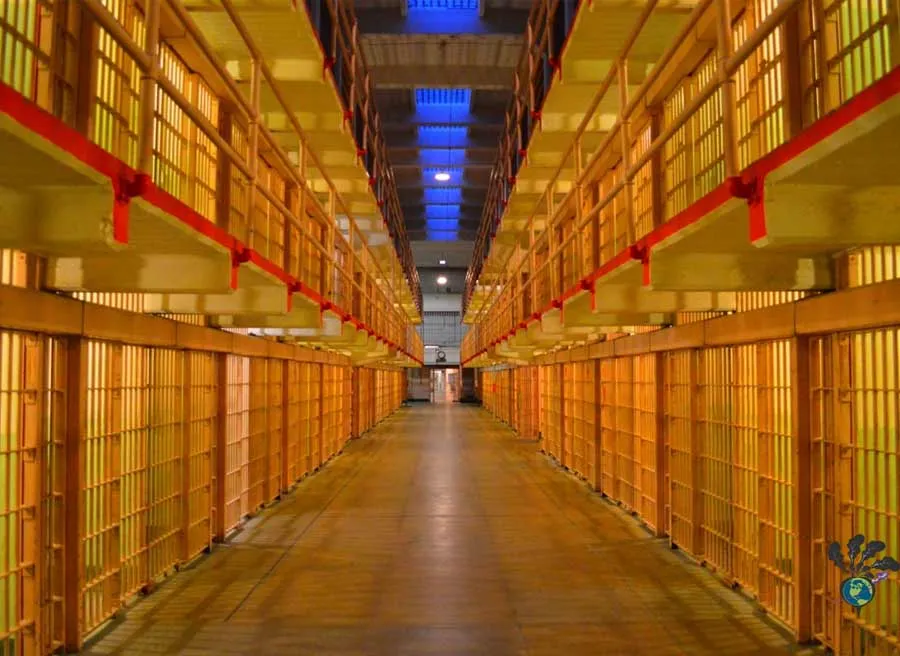 Kids are often more open to new experiences than many adults and they're great at noticing things that adults don't pick up on. If possible, outfit your little one with an inexpensive camera. Let them record the world from their point of view.
No matter what your age or that of your kids…. remember these non-negotiable rules that travel writers live by. First: Never, ever, EVER turn down the opportunity to use a half-way decent toilet. Secondly: Never assume there will be food when and where you want it. Your travel life will be infinitely more pleasant when you always have tissues and granola bars on hand!
What would convince someone who is intimidated by the idea of a bike tour to give it a try?
This might sound silly, but I have learned that bike tour operators are not in the business of killing their clients! When I did a bike tour in Berlin, I was terrified. I mean, Berlin is a pretty big city and it's not like Germany has a reputation for slow driving.
But I realized that the company clearly would not be in business after several years if they were bringing their guests to the brink of danger. I know, it sounds obvious but when you're worried about the Autobahn, your mind does funny things!
I've also found it helpful to check out social media networks. When you see that a tour company guides guests of all shapes, ages, and fitness levels, it's reassuring. It's nice to know that they're welcoming average people as their guests, not super-star athletes!
List 5 words that describe Ottawa to you. (Ottawa means to me … . Filling in the blank with 5 words)
To me, Ottawa is expansive, unassuming, outdoors-y, friendly, and delicious!

What are your favourite spots in Ottawa and how do you get there? (hint; I would like to take you there by bike). One of my favourite spots in the city is the Mer Bleue bog.
Yes, Ottawa has a bog! A bog is a very rare, very unusual ecosystem (and it's nothing like a swamp, even though people sometimes confuse the two.) The short boardwalk loop is so beautiful and peaceful – I always see interesting birds and plants when I'm there. And you can bike there, plus it's connected with other NCC trails.
I'm a huge, huge fan of the Black Walnut Bakery, out east in Cumberland. Admittedly it's not on many bike tour routes but in summer I always see a big group of long distance cyclists who take their break there to get refreshing drinks and homemade power bars. But rest assured, you do not have to be a serious rider to be a serious eater there.
I specialize in writing about cozy travel and this place checks all my cozy boxes. Come autumn, they make their own homemade pumpkin spice latte syrup from scratch, using local pumpkins. Even the ghost-shaped marshmallows are made in-house. Amazing!
I've also loved the Rideau Canal since I first moved to Ottawa many, many years ago. I used to teach running workshops at the Bank Street Running Room and I have so many incredible memories of going up and down the canal in all kinds of weather. I never tire of seeing the tulips first come in bloom, or of seeing the fall colours reflect on the water. This past year, I finally did an Ottawa boat tour on the canal and it felt like I was in another world altogether. It was magical.
What is your absolute favourite food you ever ate while travelling? Can we find something similar to it in Ottawa?
As you may have guessed, I have met very few travel meals that I didn't love! When it comes to good eating, few places have blown me away quite like Tuscany, Italy. I know it's a destination that gets a lot of hype. It's not exactly under the radar. But Tuscany is not overrated. Come autumn, the crowds are low, the harvest is over, and dining has such a relaxed vibe.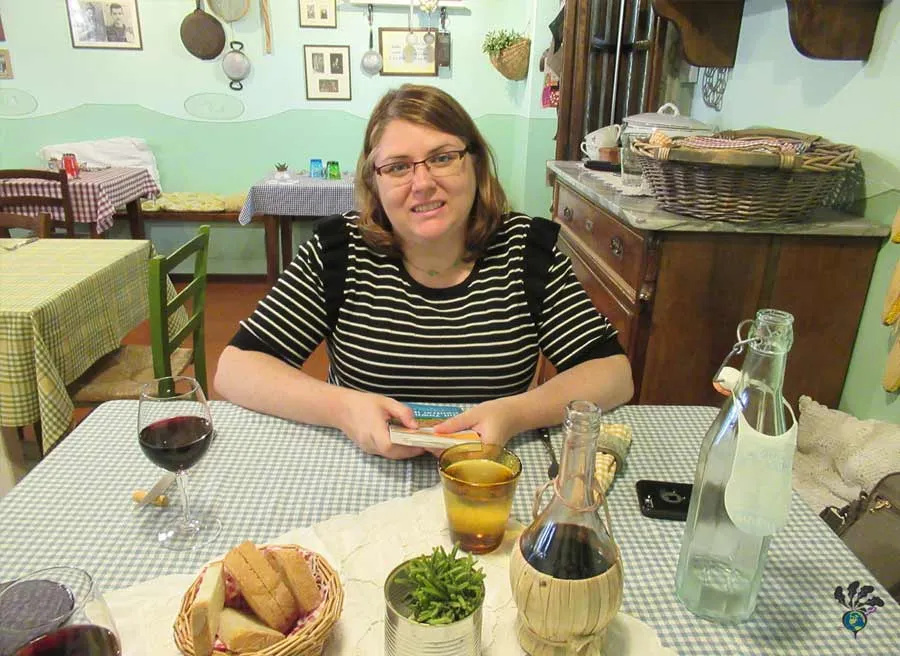 In the tiny hilltop town of Volterra, I had huge plates of burrata cheese, incredible local olive oil, and homemade pasta sprinkled with tomatoes, braised wild boar, and Parmesan cheese.
In Orvieto, the wine bar beside my hotel served up pasta made with chestnut flour and roasted chestnuts, bread with balsamic vinegar aged to the point of being syrupy like molasses, and Roman meatballs with brandy and mustard sauce.
Oh, there also might have been some wine on the side but who can say, really?These aren't exactly the kinds of meals you can duplicate but North and Navy in Ottawa comes pretty close. I love how their seasonal menu isn't afraid to put unexpected flavours together.
As you said covid has warmed up locals to the idea of exploring their own backyard. As a local, what factors do you take into considerations when looking for and booking local things to do?
I love the idea of local lists and challenges. I'm in the middle of a big research project to find the city's best chicken hot wings and the best fish and chips. It's tough work but someone has to do it! It's been such an eye-opening way to try new restaurants that would normally never be on my radar. I also like the idea of doing one thing that's within your comfort zone and pairing it with one thing that's out of your comfort zone.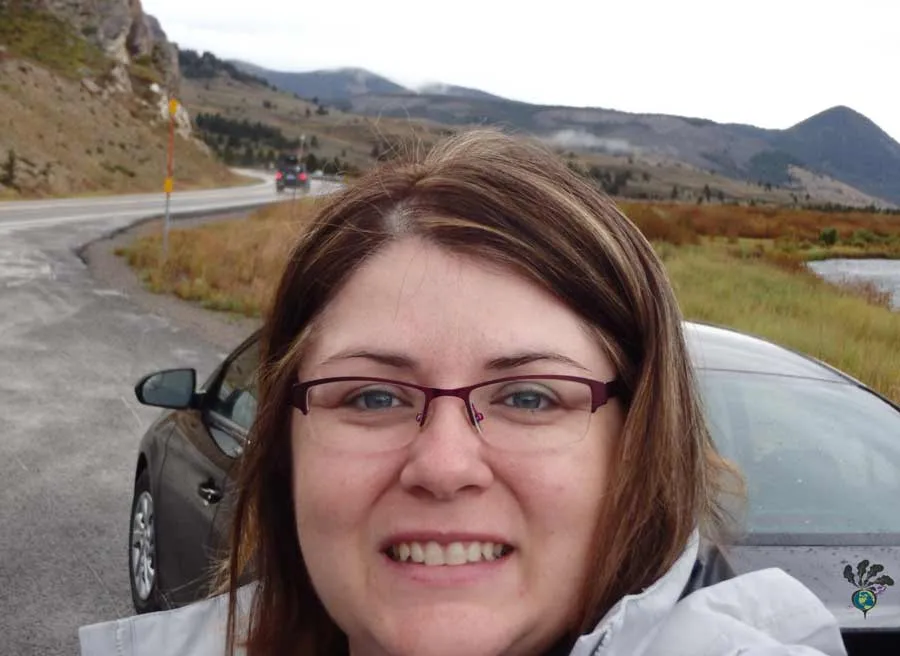 For me, that might be revisiting a favourite museum in the morning and going on a challenging hike in the afternoon. It can be overwhelming to think of all the things you "should" do. You can even feel guilty that you haven't done enough of the classic local tourist activities. That's no fun! I think pairing the familiar with the unexpected is a better way to go.
Where is the one place you'd love to go, but might likely never go?
Antarctica.
I get horrible motion sickness. Yep, I grew up in the Maritimes. I am a professional travel writer. And I get sick on just about every boat imaginable (and a few other moving objects as well.) I once got seasick while visiting the Houseboat Museum in Amsterdam. I'm a bit of a public disgrace, really. I'm not so sure I could handle the notoriously choppy waters of Antarctica. Correction. I KNOW I could not handle them. The only question is how many people I would throw up on.
What is on your 2021 local travel bucket list?
I want to visit Cornwall! I feel like I'm the only person who hasn't been there and that has to change. And here in Ottawa itself, I'm vowing to hike more this summer. There are so many trails I haven't explored yet.
Oh, and maybe I'll squeeze in a bike tour too!
About Vanessa Chiasson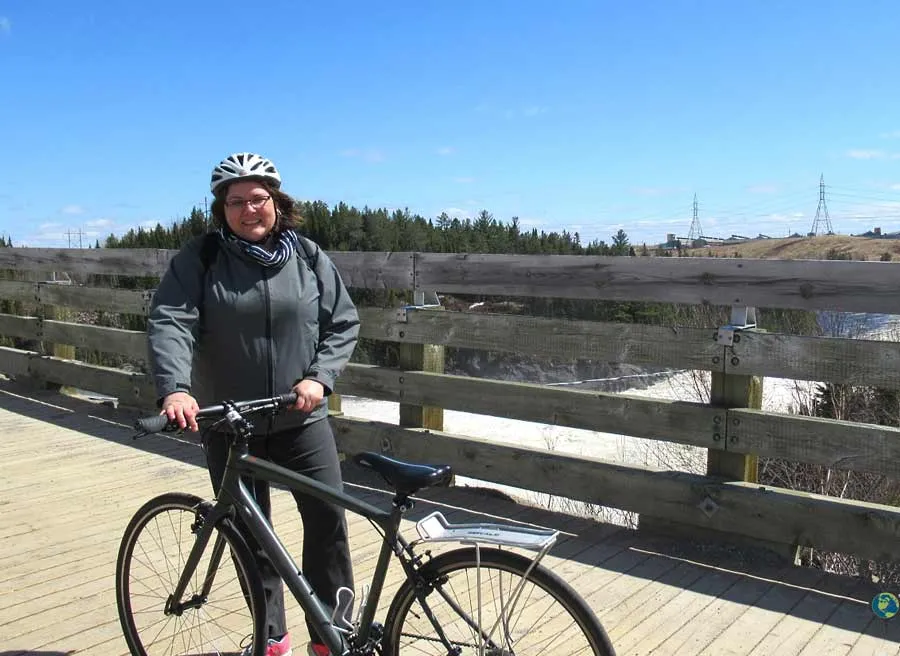 Vanessa Chiasson is an award-winning blogger, freelance writer, and digital strategist with bylines in Buzzfeed, USA Today, Travel Awaits, and more. Her blog, TurnipseedTravel.com, focuses on cozy, affordable travel experiences and was named one of the world's 100 most influential travel blogs by the Obama White House in 2014.
Ottawa Bike Tours & Rentals Information
Escape Tours and Rentals has plenty of options for your staycation and exploring your own backyard in 2021! We have top-quality brand-new bikes that we rent from $9/hr to as low as $3.5/hr when you rent for the day. We have electric bikes, e scooters, and kids bikes too. We have created a number of fun self-guided bike tours to explore the city on your own or join one of our socially distance safe and fun tours.  
We also have a walk-up bike rental stand at Dow's Lake, where rentals start at $12 an hour.